We are relatively lucky on air pollution compared to some Indian cities or to Chinese cities. But with fishing declining, as "catch and release" is implemented in Wales this season, the income for Natural Resources Wales, already stretched, will be insufficient to pursue pollution incidents properly. In the Western Telegraph 12th Jan 2018 the headline "Severe lack of pollution enforcement criticised" is really a reproduction of the BBC news 7th Jan 2018. It is such a pity that Wales is so polluted, not only with agricultural and industrial waste, but also with litter, fag ends, chewing gum and tins. Disposable food items, cans and plastic, are so frequent in the hedgerows that there may come a time, when metals are rarer, that they get mined again. We have the means to police litter, but it would mean methods that many would complain about as a "police state". Sometimes the gain is worth the pain…. Please report all possible river pollution, and think about whether algal blooms producing neurotoxins should be treated as "pollution incidents". They are not at present…
John Vidal in the Guardian 2016 reports: Campaigners criticise UK government's response to air pollution warning. 
Air pollution in cities is worse for those on public transport…
Crime is in the air :air pollution and regulation in the UK
This latest briefi ng by Professor Reece Walters in the What is crime? series, draws attention What is crime? series, draws attention What is crime? to an area of harm that is often absent from criminological debate. He highlights the human costs of air pollution and failed attempts to adequately regulate and control such harm. Arguing for a cross disciplinary 'eco-crime' narrative, the author calls for greater understanding of the far-reaching consequences of air pollution which could set in train changes which may lead to a 'more robust and meaningful system of justice'.
Describing current arrangements in place to control and regulate air pollution, Walters draws attention to the lack of neutrality in current arrangements and the bias 'towards the economic imperatives of free trade over and above the centrality of environmental protection'.
While attention is often given to direct and individualised instances of 'crime', the serious consequences of air pollution are frequently neglected. The negative effects of pollution on health and well-being are often borne by people already experiencing a range of other disadvantages. In a global and national context, it is often the poor who are affected most. Ultimately, political and economic imperatives have historically helped to shape legal and regulatory regimes. Whether this is an inherent fl aw in current systems or something that can be overcome in favour of dealing with more wide-ranging harms is an area that requires further discussion and debate.
Rebecca Roberts is Senior Policy Associate and Will McMahon is Policy Director at the Centre for Crime and Justice Studies.
Formal response rejects measures urged by MPs to tackle dangerously high levels of air pollution in British cities2 years later the same is true of water pollution as of air pollution.
BBC News reports: River pollution: Better regulation call after 3,000 incidents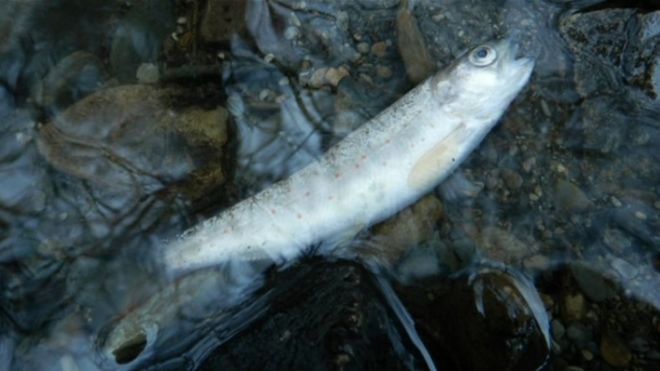 There have been almost 3,000 pollution incidents in Welsh rivers in the past three years, but only 38 prosecutions.
Thousands of fish have died with 17% of issues caused by water companies and 15% by agricultural leaks.
Figures from January 2013 to February 2016 come a year after a large slurry leak in the River Teifi in Ceredigion.
Afonydd Cymru has called for better regulation, while Natural Resources Wales (NRW) said most incidents were minor and did not warrant prosecution.
Figures released by NRW under the Freedom of Information Act show Carmarthenshire's River Loughor logged the most incidents with 191.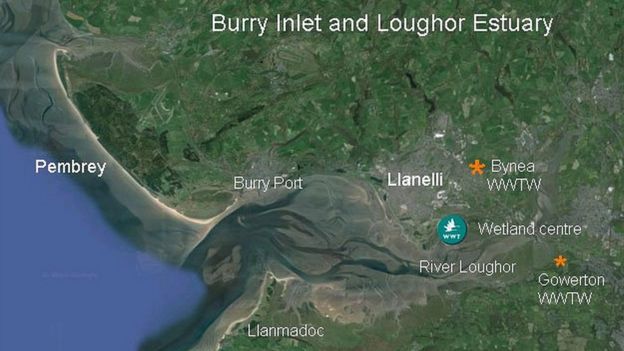 The River Ebbw at Sirhowy in Caerphilly county had the next highest incident log with 145 cases, while the River Ogmore followed with 121.
Enforcement action was taken in 1,318 of the total 2,706 cases but, in the majority, no further action was taken due to insufficient evidence for an investigation.
In most other cases, advice or guidance was given to prevent another incident, formal cautions or warnings were given, but there were only 38 prosecutions.
Natural Resources Wales said the type of pollution varied across Wales, with mostly agricultural incidents in south west Wales, with more varied causes in south east Wales.
A spokeswoman said the majority of incidents were minor but action would be taken against those responsible if a source was identified. The sanction depends on the seriousness of the incident.
She said: "NRW always seeks to be proportionate in its enforcement responses, applying our regulatory principles and policies.
"Prosecution is not the only enforcement response available and in some cases there is also an option for the offender to offer an enforcement undertaking, whereby appropriate mitigation and compensation is provided to address the problem and to also potentially improve the environment impacted by the original pollution.
"In some suitable instances this can provide a better environmental outcome than prosecution."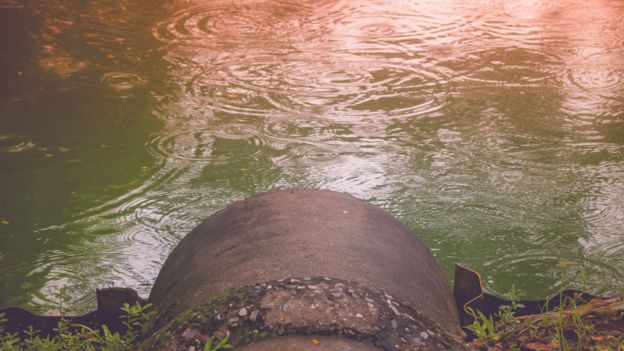 Dr Stephen Marsh-Smith, chief executive of Afonydd Cymru, which represents rivers trusts of Wales, said fish stocks and the eco-systems they support had declined in the past five years as a result of pollution.
He called for better regulation of the farming industry to ensure slurry leaks and illegal dumping were reduced, and said a more preventative approach – such as that taken by England's Environment Agency, which predicts where pollution might happen and works with industries to mitigate it, was needed.
He added: "It's a question of money at the end of the day and, if we want NRW to do something about it, you do have to pay a little money.
"There's still a lot of EU money about that could partially help."
A Welsh Government spokesman said it wanted to work with industry to reduce the "number of significant agricultural pollution incidents in recent years".
"The agricultural use of nitrates is a major source of water pollution. Following an extensive consultation on nitrate vulnerable zones, the cabinet secretary last month announced work would get under way with partners over the coming months to develop a cross-Wales approach and the right balance of comprehensive regulatory and voluntary measures.
"We are working closely with NRW to find additional sources of income."
Worrying levels of contamination in Welsh rivers An ITV News investigation has revealed the worrying scale of contamination and pollution in our rivers from farm waste.